Our Infusion Gel Masks are a best seller, but what makes them different to the regular sheet mask?
Hydrogel masks are similar to the standard sheet masks that are probably on high rotation in your skin routine already, however, rather than being made of cotton, they are comprised of a much slicker, gel-like material.
The benefit of these types of masks is that they lock in moisture and really maximise product absorption so you can take in every drop of the active ingredients within.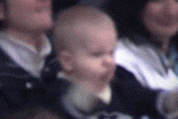 Two of our OGs:
The Green T Infusion Gel Mask and Frose Infusion Gel Mask are hydrogel-style miracle workers that promise to give thirsty skin the plumping hydration boost it needs.
Here's the Tea on our Green T. Infusion Mask.
This mask is like a double-shot latte for a tired complexion. If your face is dull, puffy or dry, this masking moment is just what you need. 
Frosé in mask form?
Sign us up The Frose has always been our cocktail of choice, especially during Spring/Summer because #COOLING. So, this mask draws inspo from this with it's own blend of nourishing goodness that will transform your complexion from dry, tight and irritated to cool, calm and collected.
Is your skin giving you mixed messages and you don't know which mask to try first? Don't worry - we've got you!
Have a taste of all of our hydrogel masks in our Hydrogel Bundle.